Letting Go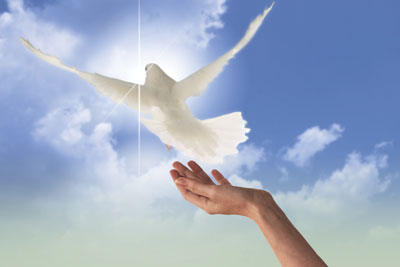 Taking hold of our hands, his tears start to flow
Unconscious and fighting not to let go.
He cannot respond yet he hears every word
That soon he will be with God, he has heard
We tell him we love him, it's time to let go,
The Angels will come – this he must know
Before the end, there are words we must say
To our dear one who soon will pass away.
These words with great love we whisper through tears
For him …. before the Angel appears . .
Your life here on earth will dearly be missed.,
Now's your time to be shown Heaven's bliss.
The ones who are waiting with radiance sublime,
Are there to greet you – they've waited some time.
Your family and friends who went before you.
Are waiting to meet you – now's the time that you do.
I can not go with you- it's not my time.
But when my time comes, you're the first one I'll find …
I'll find you there smiling, as you always do
The first thing you'll tell me is … 'How I missed you!"