As far as I can see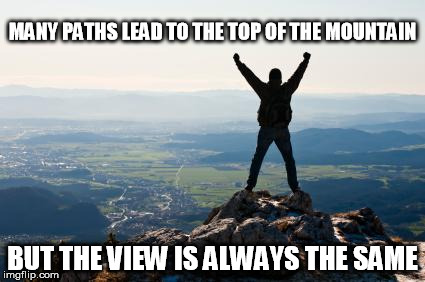 High upon the mountaintop
As far as I can see.
I view the beauty of my life
This gift that's given me.
I view the miracles of nature
And the beauty that she holds.
I wonder why few will see
This peacefulness that's told.
To view the soaring birds,
Flying gracefully so high.
To view the mighty forest
Ever reaching for the sky.
To sit in quiet thought
And wonder how this can be.
That every living creature
Has a purpose few can see!
If only everyone could see,
Why we are really here.
Than that word that we call hate,
Might finally disappear.
If I could go around the world
To people I would say.
"Learn to love your gift of life,"
"The hate just throw away."