Friday!! (in alpha order) again it is time to move on to our next great state! Today we visit:
Knowing America through Poetry
NEBRASKA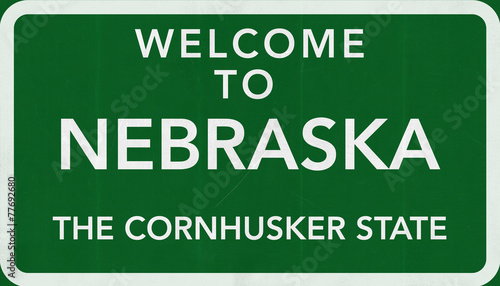 Nebrathka, meaning flat water is
The origin of this states name.
Was the Oto name for the Platte River
This is how the name became.
The Cornhusker State is the nickname
For its chief agricultural crop.
And the residents are called Nebraskans
This state is highly worth the stop.
The official flower is the goldenrod
The state insect is the honey bee.
The bird is the western meadowlark
And the cottonwood is the state tree.
The motto is, "Equality before the law"
The animals are the white-tailed deer.
The world's only museum is at Fort Atkinson
To learn of fur trading when you visit here.
In Blue Hill, NO female wearing a hat that
Would scare a timid person is against the law.
And! Can't be seen eating onions in public,
Honest. Not made up. It is exactly as I saw!
Father Edward Flanagan founded Boys Town
in Omaha in nineteen-seventeen.
And from Boston to San Francisco
Kearney is located exactly in between.
Nebraska is both the nation's largest user
And supplier of center pivot irrigation.
And Lincoln was the first place to develop
The Nation's 911 emergency communications.
The world's largest indoor rain forest is
At Lied Jungle in Omaha, this is quite a treat.
And Halsey National Forest is the worlds
Largest hand planted forest, not an easy feat.
In Omaha Marlon Brando's mother taught
Acting lessons to Henry Fonda.
And on July 4, 1882 Buffalo Bill Cody
Held his first rodeo in Platte, Nebraska.
Gerald Ford, Marlon Brando and Warren Buffet
Names that make Nebraskans proud.
J. Sterling Morton and Joyce C Hall
Abbott and Astaire and we can not forget Red Cloud.
~~~~~~~~~~~~~~~~~~~~~~~~~~~~~~~~~~~~~
Statehood, March 1, 1867 the 37th state.
Capital is Lincoln