Curfew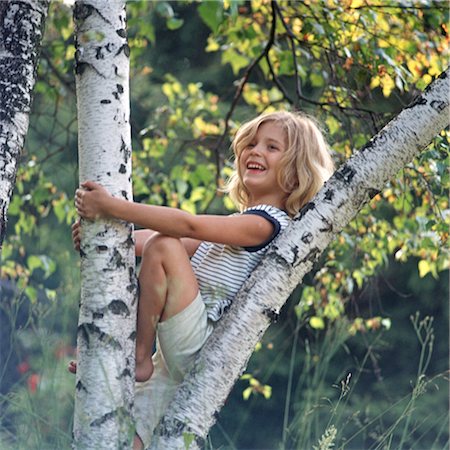 Once upon a time, there was this very little girl
Her mom made her wear a dress and puts her hair in curls.
But, she was a tomboy and would always get in trouble.
Her little mind would drift away like a floating bubble.
She was tougher than all the boys, her dress be tattered and turn.
Mom would never put on her jeans, a dress was to be worn.
She would sneak down to the pasture right under the barb wire fence.
All the cows would chase her when they picked up her scent.
She climb right up any tree quicker than any boy.
And every day she would come to see, the cows she made her toys.
Sometimes she would venture in the woods trying to find a bear.
She always seemed so very brave never was she scared.
She did things the boys would not or they could not do.
For her safety and her own good mom put her on a curfew.
She did not take too kind to this and decided that one day,
She would not go to school instead would run away.
She was tired of all the rules just wanted to be free.
And the longer that she stayed away see began to see.
She could not make the right decisions whatever she did do.
Then she thought mom was right to put her on a curfew.
Eventually she did go home but not to make amends.
She only stayed until old enough and moved out again.
And yet, one lesson she did learn and her children too.
That when they did get out of hand, mom placed a big curfew!