Other People's Money*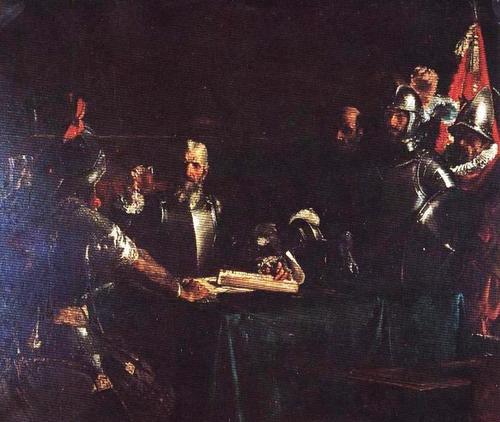 DXXXV ~> Other People's Money*
(Opus535 ~> Other People's Money)
(1)
Easy come, easy go, when you're spending
Other people's money, with abandon;
No soul is fooled you are just pretending
Their dough is a millstone to jettison,
Like bales of rotten onions you disown:
Addiction to other people's money,
Unbeknownst, levies a hefty penny!
(2)
Expect as much from whom much is given;
Though you may be unconscious of the cost,
Like the barren scenes of sins forgiven,
It gets tedious to reckon all you lost
More so when you expect to gain the most:
Other people's money through scholarships
Might end up hitting you smack at the hips!
(3)
Nor falling manna from the open skies,
Nor wisdom of one stranger's arguments
Suffice to justify who lives or dies
Regardless of who gets the compliments
With neither malice nor embellishments:
Other people's money owns the seasons;
It comes and goes without needing reasons!
==<>==<|>==<>==
*Hook image (JuanLuna06H535BloodCompact.jpg), sequestered uncaptioned, from the Pinterest Classic Artworks cyber collection, regularly reaching my email inbox by gratis subscription.
©(2019), Constancio S Asumen Jr ~> https://allpoetry.com/…/14513533-DXXXV—gt–Other-People-s….