History repeats itself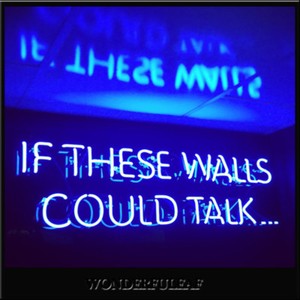 Back in the early eighteen hundreds
is when this house was new.
How I wish these walls could talk
and tell me what they knew.
Through all types of weather
and centuries of time.
I wish that I could cast a spell
for the ghosts to be sublime.
Imagine all the stories… that
I would be told
Of how they lived back in those days,
back in those days of old.
From the town hall records, some
research has been done.
The Donnelly's where first to live
with a daughter and a son.
In the cellar is a secret tunnel
That's hidden very well
It runs about two hundred feet
as far as I can tell.
The tunnel was a safe haven
hiding slaves from the south.
They called it the underground railroad
known by word of mouth.
Some later years another house
was built right next door.
With daughter about to marry this
is why they built if for.
I understand that people came from
all around to see.
To view the massive gardens,
a peaceful place to be
Almost every morning through
the gardens I would walk
This house holds so much history
I wish the walls could talk.