written for Kathleen Parsons:
Our shining star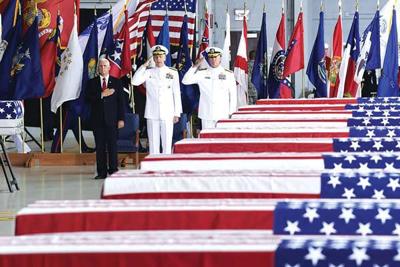 Her grandson being an Honor Guard
For our military men lost in the Korean War.
This honor he took seriously
To give to his country and much more.
He serves our country with love and pride
In the United States Air Force eyes open wide.
Been fourteen years since he took the oath
A silent hero one can not deny.
His mom is Dorothy, father Mike
May twenty-eight dad passed away.
After a very short illness
Placed in his grave.
He met his wife Danielle Dunn
While stationed in South Dakota.
First daughter Savannah was born there
Did not change his outlook one iota.
Second child Kylee born while in Alaska
His family slowly growing
Then off to New Jersey son Grayson born
And Sean eyes were surely glowing.
Rebekah his oldest sister and KD the younger.
KD named after her grandma
A family full of love and pride
All love each other one can not deny.
Sean served four tours overseas
and received the Army combat medal.
Protecting his column he was leading
Not once did he hit the brake pedal.
It's rare an Air Force Sargent
Leading an Army column
Was the type not to brag
To this day is very solumn.
Now stationed in Hawaii
His unit he so enjoys
This write is dedicated to
Sgt, Sean Michael Mulloy